I met Kim (where else) on Twitter! She's a bundle of energy and chatty in the morning! She's from the incredible state of Maine and has a wonderful Etsy shop called Winter Solstice Dreams. I enjoy getting to know other creative people and hope you will enjoy getting to know Kim a little bit better in this interview.


Tell us about Winter Solstice Dreams? What was your inspiration?
My inspiration for Winter Solstice Dreams began once my daughter was born. I learned to sew the year before and started making little sachets and drawstring bags. I used my own herbs at the time and balsam from my backyard. When she was 6 months old, I decided I would give selling my creations a go and the business was born. I've had several careers in my life so far; basically I can't sit still for too long and decided if I were going to be staying at "home" with Veronica (who is now nearly three!!!) I would need to do something to 1) try to bring in an income that worked around my own schedule 2) that was fun for me to do 3) that could revolve around Veronica 4) that would keep me busy!
Walk us through a typical day.
LOL, there really is no such thing in my world. Oddly enough, I was just thinking about that! I was an English teacher prior to this (I left when I had Veronica) and was always on a bell schedule. I like that. In an odd twist of fate, and even though I am "in charge", my day changes from day to day. For the most part we do breakfast, get dressed, do chores (chickens and cats get fed and whatnot) run errands/have play dates/, nap time—which is mama work time, then dinner and family time. Sometimes we have a movie night; sometimes not. We don't have cable so sometimes Veronica will watch Sesame Street on Netflix. But really, that's like twice a week. Sometimes the day goes in reverse order and we do shop stuff first. I set Veronica up with an activity in my workshop like painting, coloring, some sort of craft, as I work on my own stuff at the same time. There is a LOT of start and stop right now but I do occasionally trade with a friend of mine to get uninterrupted work time. My friend has a toddler too (plus three more kids) and they love to play together. There are times where my undivided attention is needed so Veronica plays with her friends and I pick her up in the afternoon. I then return the favor and watch the kiddos here so my friend can work. "It takes a village".
What do you love/hate about blogging?
I love sharing ideas, photos, new crafts, tips, suggestions, and advice.
I hate the time it takes to do all of that. Sometimes I wish I weren't such a perfectionist and could just throw a blog up and run. I am just not like that.
Do you enjoy other hobbies?
Yes, I like hiking and backpacking. I love LOVE reading. I like doing both at the same time. I really love to travel too. I also enjoy movies and am quite the horror movie buff. I don't collect things though; I don't enjoy those type of hobbies. LOL, is twitter a hobby?
Do you work and/or study outside the home?
No. However, I have plans do pursue more university studies when Veronica is in school full time.
Not sure yet. That's a little ways away. For now though, I do my research from home (and the library) and networking.
How would you describe your fashion sense?
HAA! What fashion sense?! I just bought some new clothes and I would guess I am a little bit preppy with a lot of attitude and a massive dose of rock and roll.
Are you a small town or big city girl?
Who would you like to be for a day?
Without laughing and YES I am quite serious. I would LIKE To be Doctor Who but as David Tennant's Doctor Who.
Tell us about your family life.
I live quite far from my family. I am originally from New York and most of my people are there. My family though is a close knit one for sure. My husband and I are a team and really work together well. We actually MET at work where we both taught and worked on a team together. Some things are just meant to be. My mom always says that in our family no one gets left behind. I like to stick to that motto as well. Basically it means no matter what happens, what someone is going through, they don't get left to deal with it on their own. Things are talked about and a solution is found. This is what I try daily to teach my Veronica.
What's your favorite chain type restaurant?
Honestly, we rarely go out to eat and there are not many chains here. I am usually disappointed in food "out there" as my husband is the best cook ever. BUT, I would say Longhorn Steakhouse is the only one I will go to. LOL! We eat a LOT of organic food and most places just aren't doing that…yet….. Walter and I often talk about opening up our own restaurant. But maybe as a retirement gift to ourselves! (told you I can't sit still!!!)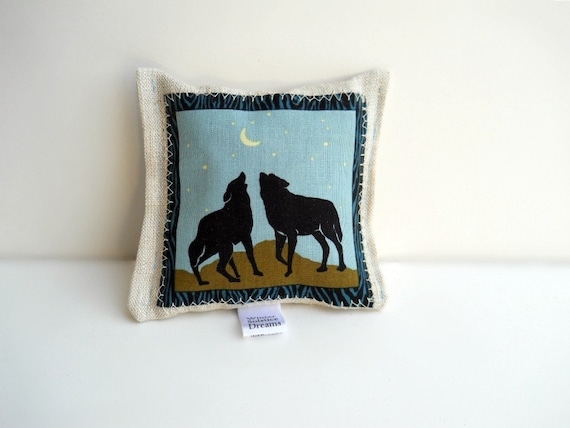 What things are unique to where you live? As in special customs, favorite restaurants, slang, etc. (I love to find the unique things of an area when I travel. So much of the US is homogenized – Anywhere USA).
Maine is an amazing state. I love living here through the good and the bad LOL! We are in a very rural part of the state but luckily we have amenities not too far from us. Winters are harsh in this part of the state but not as harsh as further up north. Maine is known as Vacationland because really, it is idyllic in the summer and fall. There is so much to do if you love being outdoors. It is a safe state to live in and raise kids in. I've lived in a few states and moved many times; I love Maine the best. Maine Motifs: Lobsters are FIRST LOL, then blueberries, black bear, moose, balsam fir (things in my shop!), and the word Wicked. People from Maine are INCREDIBLY hard working and self-reliant.
What helps you when you are in a bad mood?
LOL, something I struggle with for sure. I dial a friend who I know will be objective, non-judgmental, and will listen. Sometimes I need to just talk things out and not get advice on how to "fix it". Sometimes, I don't want advice on what I don't need to fix; I just need a sounding board. If that doesn't work I breathe and take a walk. Move a muscle, change a thought.
Use one word that best describes yourself.